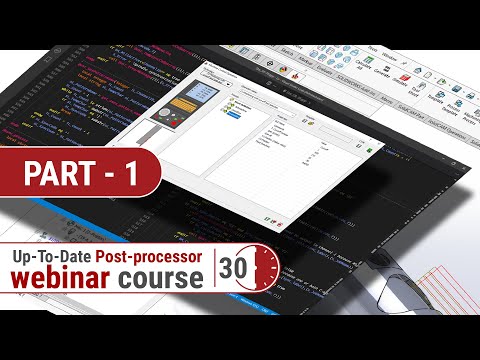 Download parts used in this webinar click here
Presented by Daniel Djurica.
In this webinar series, we will demonstrate the most usable get functions and how to practically use them in every Post-Processor. There will also be lectures on how to handle the conversion between versions and support new features available in SolidCAM 2021.
The webinar series is targeted to all who already have knowledge about the basics of GPPL Syntax